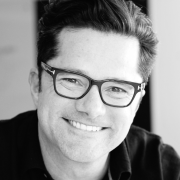 WARREN MARENCO-CHASE
VP and Chief Operating Officer
WARREN MARENCO-CHASE
VP and Chief Operating Officer
Verizon In-House Agency
United States
Class 07
Warren Chase is VP and CMO of Verizon In-House Agency, New York. Prior to his role at Verizon, Warren served as Head of Marketing at Varo Money, and EVP and General Manager at Designkitchen, where he was responsible for the operation of the agency's San Francisco office. Designkitchen is a creative agency for the digital world, a division of Wunderman Worldwide LLC, focused on brand activation, as well as mobile and social initiatives for Fortune 500 companies and brands.
Warren was previously EVP and Global Account Lead for Visa Inc. at BBDO Worldwide and President and CEO for BBDO Puerto Rico Inc., where he was responsible for the overall operation of the agency in Puerto Rico. Within this role, he was also responsible for coordinating the regional efforts for MARS Brands in Latin America.
Prior to this, Warren was General Manager of Garnier BBDO Costa Rica and Regional Director BBDO Central America for three years. He was also General Manager at BBDO Panama.
Warren is a member of the Board of Directors for the Costarrican Advertising Agency Association (ASCAP), the Panamenian Advertising Agency Association (APAP) and the National Institution of Advertising (INPUB) in Costa Rica. He was also Cannes Advertising Festival representative for Costa Rica in 2008.