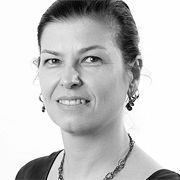 ULRIKE IRMLER
Director Microsoft News Europe
Group:

BERLINERS, PARTICIPANTS
ULRIKE IRMLER
Director Microsoft News Europe
Microsoft
Germany
Class 15
Ulrike began her career in the software industry at Microsoft almost 17 years ago. She started out working on the international versions of the software and over time transitioned to managing content creation and web experiences. Since November 2013, she has been responsible for leading a cross-functional team to re-envision the Microsoft Developer Network's strategy and direction.
In her own words "by far my most interesting and satisfying assignment was the opportunity to lead a content organization of about 175 full-time writers, site managers, and editors through a transformation from product-centric technical writing and publishing and turn them into a creative, customer-centric communications team during the release of Windows 8 as part of a larger effort to modernize Windows and bring it into the tablet age."
Ulrike believes companies need to re-examine their approach to cross-discipline collaboration and explore what it means to have a truly interdisciplinary approach. "I would like to research collaborative practices of marketing, creative, and product development teams in my industry sector by identifying challenges and successes of a cross-section of different-sized businesses."
A German native, Ulrike has a liberal arts background, holding a BA equivalent from the Ruprecht-Karls University in Heidelberg in English Philology, and an MA from the University of Oregon. She also studied towards a PhD at the Department of Germanics at the University of Washington, where she is currently an Affiliate Faculty Member.