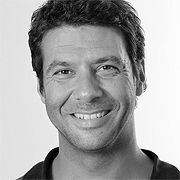 TOR ARNBJØRN
Department Head
TOR ARNBJØRN
Department Head
Danish Broadcasting Corporation (DR)
Denmark
Class 11
Tor has worked in some capacity at DR since 1999. From producing international reports to eventually taking on leadership roles, he now acts as at Head of Radio, which makes him responsible for content and strategic planning for all of DR's radio stations. DR, a public access network reaches 86 percent of the Danish population weekly and offers a variety of shows and news broadcasts to its listeners.
Before starting at DR as a freelance reporter, Tor worked as a reporter for various publications. Since 1999, he has steadily worked his way through the ranks at DR as a reporter, producer, sub-editor, head of certain programs and, currently, Head of Radio and Head of Content Development. He received degrees in Journalism as well as an MA in Human Rights and Social Change. In addition, he attended the Leadership Academy at the Poynter Institute in the United States as well as took courses in Change Management in Denmark.
Tor came to the Berlin School of Creative Leadership to better equip him to handle the necessary transition radio is having to make in an ever-changing media landscape. While he held leadership positions at DR for several years before taking on his current role, Tor believes creative leadership and international understanding will be the key components to leading a successful transition into the new reality for radio.
"I believe that the Executive MBA will broaden my horizon and provide me with a set of tools to move both myself and the Danish Broadcasting Corporation forward."