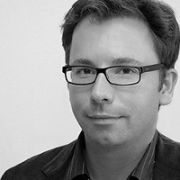 TOMÁS KOPECNY
Managing Director
TOMÁS KOPECNY
Managing Director
Scholz & Friends Prague
Czech Republic
Class 01
Tomás Kopecny is  Managing Director at Scholz & Friends Prague.
Preceding this, Tomás Kopecny was Creative Director at Publicis Prague. Prior to joining Publicis, Kopecny worked from 2002-04 at Fabrika, Prague and from 1996 – 1999 at Art Drive in Prague. Kopecny began his advertising career in 1995 at TBWA/Ceska reklamni Prague.
Kopecny's creative awards include the Silver Addys Florida, the Best Show and Portfolio Award at the Miami Ad School, and the Young Lions in Cannes. In 2003, he was the Jumper of the Year and was nominated several times for Hyundai campaigns, Caprisonne, Panasonic and Clarion.
Kopecny received a BA from the ESCM School of Business and Management. He also attended the Miami Ad School and the New York Film Academy.