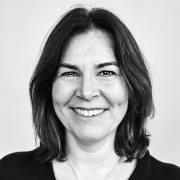 SUSANNE ROHRBACH
Fragrance Development Director
Group:

BERLINERS, PARTICIPANTS
SUSANNE ROHRBACH
Fragrance Development Director
Susanne Rohrbach is a Fragrance Development professional and has worked for over two decades in the fragrance industry with major names such as Givaudan, Symrise and IFF. She is currently Fragrance Development Director at Givaudan, São Paulo where she is responsible for fragrance development for fabric softener and detergents.
Throughout her career, Susanne has been a team leader in local, regional and global developments, creating fragrances for clients such as L'Oreal, Natura, Unilever, Procter & Gamble, Johnson's & Johnson's, BDF, Henkel, and Clorox among others.
She has years of experience in market research and analysis, proposing right fragrances for clients as well as developing guides for perfumers to create the best fragrance for their own consumers.
Susanne holds an Executive MBA from Toronto University / Business School São Paulo and a BA in Social Communication Marketing and Advertising from ESPM-Escola Superior de Propaganda & Marketing, São Paulo.
She hopes that the Executive MBA in Creative Leadership will unlock creative insights to influence the fragrance industry and help manufacturers "to optimize the power of the fragrance language", leverage product relevance and purpose, and positively impact the lives of its consumers.