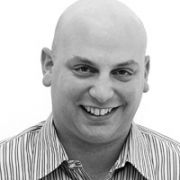 SHAUN ABRAHAMSON
Managing Partner
SHAUN ABRAHAMSON
Managing Partner
Urban.Us
United States
Class 02
Shaun Abrahamson is a Managing Partner at Urban.Us.
Before that he founded Mutopo. He previously worked for MediaSentry, StarMedia Network and GovWorks.
He was also selected for the Research Award for Product Design at the Massachusetts Institute of technology sponsored by the United States Science Foundation.
Shaun has published articles at musically.com: Torrents of Mass Destruction (2006); Economist Intelligence Unit: South Africa Country Commerce and Finance Reports (2003 & 2004) and; Computer Aided Design Magazine: Integrated Design in a Service Marketplace (1999).
He has a BSc Degree in Electrical and Mechanical Engineering from the University of Cape Town and a MS Degree in Product Design from the Massachusetts Institute of Technology. Shaun Abrahamson is a South African working and living in New York City.