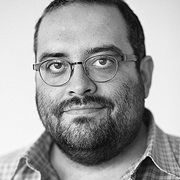 SHAMUS KHAN
Chair and Professor of Sociology
Group:

ACADEMIC FACULTY & INDUSTRY EXPERTS
SHAMUS KHAN
Chair and Professor of Sociology
Columbia University
United States
Shamus Khan is a Berlin School faculty member teaching research methods.
At Columbia University, he is the Chair and Professor in the sociology department where he was the inaugural scholar in residence at the Institute for Social and Economic Research and Policy, and where he directs the culture in the social sciences research group. Khan also directs the business and politics research group and an international network of scholars who research elites. Khan is the author of two books: Privilege (Princeton 2011) and  The Practice of Research (Oxford 2013). In addition to his academic writings, Khan is a columnist for Time Magazine and writes regularly for other publications like The New York Times.
With a primary focus on inequality, Khan's first book, Privilege, explored the life of an elite boarding school in New England. Rather than write on the poor, Khan emphasizes the importance of knowing more about the rich when making sense of contemporary inequality. Khan has also written on the development of gender theory and political decision-making.