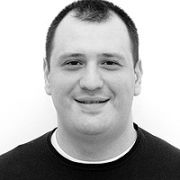 SASHA KATSMAN
CMO
SASHA KATSMAN
CMO
Bank of Georgia
Georgia
Class 02
Sasha is the Chief Brand Officer at Bank of Georgia, the biggest retail bank in Georgia.
Preceding this, Sasha was Partner and Creative Director for Sarke Advertising Group in Tbilisi, Georgia.
Prior to this Katsman worked as a Coca Cola representative in Georgia. He has also served as a Program Manager for Radio Imedi (Tbilisi), Marketing/PR Consultant for General Manager for Radio Sakartvelo (Tbilisi), Lawyer for Studio Audience(Tbilisi), Legal Assistant intern for the Parliament of Georgia, Law Committee and as a Head of Marketing/PR Department for Radio Audience (Tbilisi). He has also been a Guest Speaker at the Tbilisi State University. Katsman was awarded the Moscow International Advertising Festival Bronze, third place in the Kiev International Advertising Festival for an advertising spot, nominated for the 'best advertising spot' on the Epica Days in Georgia, second place winner for video spot and third place winner for print advertising on the Caucasus International Advertising Festival and the Georgian Quality sign from the Georgian Quality Foundation. Katsman was born in Tbilisi and has a Red Diploma in Jurisprudence and a PhD Degree in Criminal Law from the Tbilisi State University.