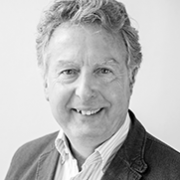 ROLF SCHMIDT-HOLTZ
Founder
Group:

ACADEMIC FACULTY & INDUSTRY EXPERTS
ROLF SCHMIDT-HOLTZ
Founder
Hanse Venture/Just Software
Germany
Rolf Schmidt-Holtz, born in 1948 in Martinsreuth, Germany, is an examined lawyer and studied political science and psychology. Rolf Schmidt-Holtz has been an independent business founder and investor since April 2011. He was CEO of Sony Music Entertainment from February 2006 (until October 2008 Sony BMG Music Entertainment) to March 2011.
Prior to this appointment, he served the company as Chairman of the Board from August 2004. Rolf was a member of the Berlin School Board of Directors from 2012 to 2017.
From January 2001 to August 2004, he was Chairman and CEO of Bertelsmann Music Group (BMG). At the same time, Rolf Schmidt-Holtz was a member of the Bertelsmann AG Executive Board (from 2000) and headed the BMG division, which consisted of the Sony BMG Music Entertainment joint venture and BMG Music Publishing. He also served the Bertelsmann Board as Chief Creative Officer. Schmidt-Holtz was also a member of the Supervisory Boards of Gruner + Jahr and RTL Group. He is a member of the Bertelsmann foundation's Board of Trustees.
Prior to BMG, Schmidt-Holtz served as Chief Executive Officer of CLT-UFA. He later oversaw the merger of CLT-UFA with Pearson Television to form the RTL Group. He is Co-Founder and Chairman of Just Software AG and Co-Founder and Partner of Hanse Ventures GmbH.