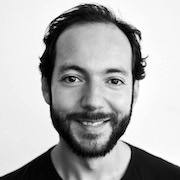 RICARDO REY FORERO
Digital Transformation Strategist
Group:

BERLINERS, PARTICIPANTS
RICARDO REY FORERO
Digital Transformation Strategist
Ricardo is a Digital Transformation Strategist at Discovery Inc, a global leader in the entertainment industry and the third largest media company in the U.S.
His greatest pride is forming Choco Unido, a social impact project that encourages kids from one of the most vulnerable regions of Colombia to engage and compete in soccer, using sport as a vehicle for social development.
Ricardo has worked for more than 10 years in the digital industry in Latin America, including generating digital revenue for Grupo Semana, one of the top and most respected media houses in the region.
He is a passionate traveller that has had the opportunity of visiting remote places of his home country and loves to get involved with local communities to understand their way of living and customs.