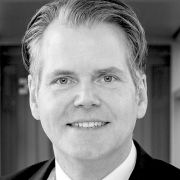 PROF. DR. RER. POL. BERND EGGERS
Professor
Group:

ACADEMIC FACULTY & INDUSTRY EXPERTS
PROF. DR. RER. POL. BERND EGGERS
Professor
Steinbeis University Berlin
Germany
Prof. Dr. rer. pol. Bernd Eggers has had an impressive career, more than 20 years  teaching experience at different universities, as a consultant at McKinsey, Human Resource Director at Bertelsmann, founder and managing partner aswell as trainer and coach of EGGERS & PARTNER Management Consultants.
Since 2010, Bernd Eggers has been the Faculty Director for the Integrated Management & Sales Management department at the Steinbeis University Berlin. In addition to General Management, Bernd Egger's research focuses on innovative sales management concepts, for example value-based selling.
His teaching emphasizes on the close link between theory and practice. Therefore he finds his work with students inspiring and greatly rewarding.