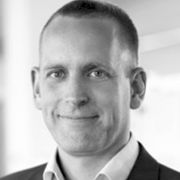 PROF. DR. BENEDIKT VON WALTER
Professor
Group:

ACADEMIC FACULTY & INDUSTRY EXPERTS
PROF. DR. BENEDIKT VON WALTER
Professor
Steinbeis University Berlin
Germany
Benedikt von Walter joined Steinbeis University Berlin in 2011 as lecturer. Since 2016 he is professor of digital economy and management.
After earning his diploma in Business Administration at Ludwig Maximilians University Munich, Benedikt von Walter earned his doctoral degree in 2006. He was part of the interdisciplinary research cluster intermedia that focussed on the Internet Economy and was funded by the Federal Ministy of Education and Research. During this time, he was invited to the London School of Economics & Social Sciences (LSE) as a Visiting Research Scholar and published several scientific articles on Digital Transformation.
Until 2011, Benedikt von Walter was working at MTV Networks (Viacom) as a Senior Manager for Research and Strategy. Since then he has been working as a consultant and lecturer.