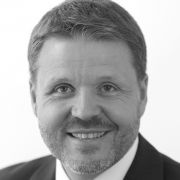 PROF. DR. ANDREAS AULINGER
Professor
Group:

ACADEMIC FACULTY & INDUSTRY EXPERTS
PROF. DR. ANDREAS AULINGER
Professor
Steinbeis University Berlin
Germany
Prof. Dr. Andreas Aulinger joined Steinbeis University Berlin in 2005 as a Faculty Director for the Organizational department. Since 2011, he has been managing the IOM Institute for Organization & Management, which he founded with Markus Heudorf.
Prof. Dr. Andreas Aulinger studied Business Engineering at the Technical University of Berlin and started his career in 1992 at the consulting firm Management Partner. In 1995 he became head of the organizational department of the Fraunhofer-Gesellschaft in Munich. Parallel to his professional career, he completed his Ph.D  at the University of Oldenburg in 1996, where he became a scientific assistant in 1998 and graduated in 2004.
His research focuses on the areas of collective intelligence, networks and learning organizations.