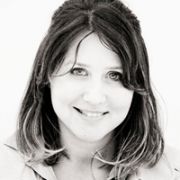 PATRICIA COTTON
Consultant, Founder, Lecturer
PATRICIA COTTON
Consultant, Founder, Lecturer
Upside Down Experience
Brazil
Class 09
Patricia Cotton is a corporate marketing consultant, change agent, lecturer and co-founder of "Upside Down Experience". After working for ten years as a Marketing executive in several industries, Patricia went on a journey of her own as she explored the topic of change and what it means for organizations and leaders. Through interviews with top CEOs, weeks at a Buddhist retreat, and reading literature that spans hundreds of years, Patricia's research focuses on a new perspective of change and how to embrace it. Therefore, her company Upside Down Thinking attempts to promote new ways of perceiving reality, learning and leading change & creativity, considering the crucial power of human emotions.
Formerly, Patricia was the corporate marketing manager at PDG – the largest group in the real estate sector in the Americas in terms of market value. She was responsible for the roll-out of the branding strategy that has created and launched the new corporate identity, from intern communication to the institutional and promotional branding positioning.
Patricia started her career as a Programming and Acquisitions Assistant at Globosat Programadora, where she spent four years acquiring new programs for Globosat's various channels and representing the company at events such as the Cannes Film Festival.