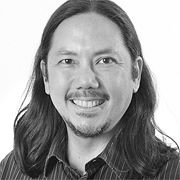 PAOLO MERCADO
Senior Vice President
PAOLO MERCADO
Senior Vice President
Nestlé Philippines Inc.
China
Class 15
Paolo worked in advertising for more than twelve years in the Philippines and Paris. He served as Global Communication Manager for Nestle's Dairy Strategic Business Unit in Switzerland, before moving to Nestlé China and later to Nestlé Philippines. With a background in Psychology, he is passionate about consumer insight and its applications in advertising and marketing effectiveness. In the Philippines he worked closely with the University of Asia & the Pacific (UA&P) as a lecturer in Consumer Insight and Integrated Marketing Communications.
Paolo grew up in a creative family. His father was an adman who founded his own agency, and his mother a writer. He has a strong passion for the performing arts and spent more than 10 years acting, writing and directing theater productions.
Paolo attended Ateneo de Manila University where he obtained a Bachelor degree in Psychology and did post-graduate studies in Social Psychology. He began his creative marketing journey as a Strategic Planning Director at Publicis Philippines, and worked in various positions at Publicis Worldwide Paris, Publicis Manila and Publicis Worldwide Paris before joining Nestle in the summer of 2008.
A strategic planner at heart, Paolo pursues creative effectiveness from within Nestle China, challenging their agency partners to innovate and deliver work that will help build Nestle brands in a fast growing market. He comes to the Berlin School to strengthen his business leadership fundamentals, while at the same time learn how to sharpen and leverage his
creative side.