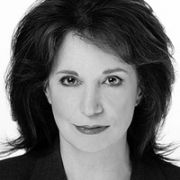 NINA DISESA
Chair
Group:

ACADEMIC FACULTY & INDUSTRY EXPERTS
NINA DISESA
Chair
McCann Erickson New York
United States
In 1999, Nina was chosen by Fortune Magazine as one of the 50 Most Powerful Women in American Business. In 2005, she received the coveted Matrix Award given each year to a select group of women who are changing the world. She has been serving as co-chairman on the Ad Council Campaign Review Committee for four years, she is one of four Vice-Chairman for the Advertising Educational Foundation, she is on the Board of Directors for the American Association of Advertising Agencies and she serves on the CRC for Partnership for a Drug-Free America.Nina started her advertising career as a writer in Richmond, Virginia then migrated to New York in 1983 where she worked at two of the largest global agencies: first Y&R and then McCann Erickson. In 1991 she left McCann as a SVP, Group Creative Director to take the position of EVP, Executive Creative Director for J. Walter Thompson's Chicago office. For three years she was part of a turnaround team that breathed new life into that office by restructuring the creative process and doubling the revenue.
In 1994, Nina returned to McCann Erickson's New York office as EVP, Executive Creative Director. With the combined efforts of an exceptional New York team, McCann New York enjoyed an unprecedented five-year growth period that added over $2.5 billion dollars in billings to the New York office. In recognition for her contribution to this growth, Nina was made Chairman of McCann New York in 1998, retaining her creative duties as Chief Creative Officer. She was the first woman and the first creative director to be made Chairman in the McCann global network. The agency's current client list includes MasterCard, Wendy's, L'Oreal, Verizon Wireless, Johnson & Johnson, Kohl's, Staples, Intel and Avis.
Nina is also the recent author of the book Seducing the Boys Club: Uncensored Tactics from a Woman at the Top.
In her spare time Nina takes care of a wonderful husband, two gifted Yorkies, a senile cat and six beautiful horses.
On Creative Leadership: "The day my left brain started talking to my right brain was the happiest day of my life."
On Creativity: "Everyone says they want big, creative ideas, but the real test is what you will sacrifice to get them. Will you put aside ego, will you be unselfish, will you be open-minded, will you be fair, will you be fearless?"
On Teamwork: "Anyone who underestimates the importance of teamwork will be out of business in no time at all. When I ask men to tap into their female sides I'm suggesting they embrace the traits behaviorists generally think of as 'female' attributes: collaboration, empathy, relationship-building, nurturing all aspects of teamwork. Some call this 'Emotional Intelligence' and it's becoming the paradigm for effective leadership. Mothers and wives have been using these skills since the beginning of time.
On Effective Advertising: "Creative people who thumb their noses at doing effective advertising are living in a dream world. Who wants to create ads that don't move people, that don't change the way people think or behave? Where's the power in that? Where's the glory? Do you think the MasterCard 'Priceless' campaign, as brilliant as it is creatively, would be running for nine years if it wasn't effective?