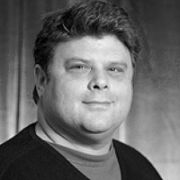 NELSON GAYTON
Executive Director
Group:

ACADEMIC FACULTY & INDUSTRY EXPERTS
NELSON GAYTON
Executive Director
UCLA Anderson School of Management
United States
In his role as Executive Director and Lecturer at the UCLA Anderson School of Managment, Nelson specializes in entrepreneurship in media, technology and entertainment (including sports).
Prior to joining UCLA, he was an Adjunct Faculty member of the Wharton School at the University of Pennsylvania where he served as the Managing Director of the School's Media & Entertainment Initiative and was also instrumental in establishing the Wharton Interactive Media Initiative. During his time at Wharton, Nelson also served as a General Partner of the venture management firm, Crayon Venture Partners.  There, he executed a host of investments in the media space and today remains on the Advisory Board of a number of leading, venture and angel-backed digital media companies such as ThinkPassenger.com, PlaceVine, SpectrumDNA and NossaTV.
Nelson began his career with Electronic Data Systems in London where he was responsible for business development, including the execution of over $25 million in strategic alliances and acquisitions.  He later moved to New York to pursue a career as a merchant banker with the Hong Kong Shanghai Corporation.  There, he managed a corporate finance team, originating and executing over $125 million of transactions in Latin American emerging markets.
Nelson's accomplishments are also noted at Sony Pictures Entertainment where he assisted the Chairman & CEO in the development and marketing of feature films, as well as in the exploration of divisional synergy opportunities in filmed entertainment, television, music and computer entertainment.  Prior to Sony, he co-founded Microtime Media, a London-based advertising agency dedicated to brand integration in the video game industry. Microtime was featured in the European media as one of the fastest growing, boutique agencies in Europe.
Nelson is a noted speaker and industry panelist. He has served as a jury member at a number of international film festivals, including the Miami Film Festival, the Hispanic Film Festival and the Latin American & Caribbean Film Festival, and, through the Envision Institute, has led delegations of business students to Europe, Latin America and China.
At UCLA, Nelson teaches Entrepreneurship & Innovation in Media, Entertainment & Sports to full-time and fully employed MBA students.  In addition, he leads and manages a host of industry-related, experiential projects in digital media, as well as teaches the School's summer courses in Managing Global Entertainment Enterprises; Entertainment & Media Management and Sports Marketing & Management.