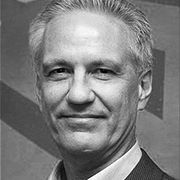 MICHAEL KORVER
Professor
Group:

ACADEMIC FACULTY & INDUSTRY EXPERTS
MICHAEL KORVER
Professor
Hitotsubashi University ICS
United States
Since 1993, Professor Korver has worked as an international business consultant, business executive, venture capitalist, and entrepreneur in Tokyo. He has founded or co-founded several companies and has served and is serving on the boards of a number of them.
Professor Korver first developed his insider's perspective on Japanese business from his experience as an analyst at the Nomura Research Institute in Tokyo from 1983 until 1987, and as an international transactions lawyer with Richards & O'Neil in New York and Tokyo from 1987 until 1993.
In 1996 he co-founded Global Venture Capital ("GVC"), an independent venture capital fund management company. From 1999 until 2002, Professor Korver was in charge of legal and business affairs at The News Corporation Limited Japan, the Japanese operations of the international media conglomerate. He formally joined the faculty of ICS in 2004, after teaching in an adjunct position.
Professor Korver received a BA (Phi Beta Kappa) in 1979 and an MA in Economics and a professional law degree (Juris Doctor- JD) in 1983, all from the University of California at Berkeley. Although currently not engaged in the practice of law, he is licensed as an attorney in the states of New York and California in the US.
Professor Korver currently serves as managing partner of GVC and is actively involved in making and managing venture capital investments in emerging growth companies both in and outside of Japan.