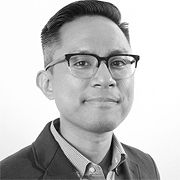 MICHAEL J. MIRAFLOR
Senior Vice President
MICHAEL J. MIRAFLOR
Senior Vice President
MediaLink
United States
Class 15
Michael Miraflor is immensely passionate about culture, brands, technology and all things digital. He is a firm believer that this is the most interesting, challenging and transformational time in the history of marketing and advertising – and he has never been more excited to help shape its future.
Michael is the Senior Vice President at MediaLink. Prior to this, he was the SVP, Global Head of Futures & Innovation at Blue 449, a Publicis Media agency. There he led the launch the Blue 449 brand in the US market and helped to develop its positioning, culture and product offering. From a client service perspective, he oversaw the PUMA global account across 34 markets, including its transfer from Zenith Media and the establishment of the NYC office as their headquarters of global brand strategy.
As VP Strategy at Zenith Media, he led the holistic communications planning across all channels for clients including H&M and Kering Luxury brands. Other client work includes Kering/PPR/Gucci Group (incl. Gucci, Bottega Veneta, Alexander McQueen, Balenciaga, Stella McCartney, McQ, Yves Saint Laurent, Sergio Rossi).
Before joining Zenith Media, he worked at Deep Focus building strategic media frameworks for clients including Calvin Klein, Estee Lauder, HBO and AMC television.
Michael received a Bachelor of Arts in Political Science and Mass Communications from the University of California, Berkeley. He currently sits as a Board Director of the nonprofit International Radio and Television Society (IRTS) and is a regular contributor to MediaPost and Luxury Daily. He's a former contributing writer for Rich Media & Digital Video Expert column of ClickZ.  Beyond these written appearances, Michael has been quoted in publications such as NPR, Vogue Business, Forbes, Fast Company and PSFK.
Michael decided to join the Berlin School in order to continue translating complex concepts and making them accessible to clients, but with a solid foundation of business thinking. "I have witnessed many an unfortunate blame game between departments when client expectations were not met. I also noticed curiously that there was no institutional training put in place to educate one department in the language of the other; too much was being lost in translation. I made solving this my mission."
He earned his Executive MBA in Creative Leadership after defending his thesis The Nature of Direct to Consumer Growth through the Lens of Disruptive Innovation in March of 2020.