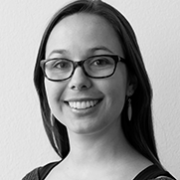 MELANIA HALSBAND
Digital Director
Group:

BERLINERS, PARTICIPANTS
MELANIA HALSBAND
Digital Director
HWP Costa Rica
Costa Rica
Class 16
Melania began her professional career as a Brand Assistant at HWP Costa Rica, an agency founded in 1982 as a small creative boutique, which has become one of the leading advertising and communication agencies in Costa Rica and Central America.
Aware that digital platforms are essential for marketing and communication strategies, HWP developed a specialized unit in digital communication called BIT, where Melania started as the coordinator and a year later became the Department Director. "I knew from the beginning BIT was the best way to diversify the agency's services, and a great prospect for me as an independent entrepreneur". In January, BIT became an independent company, separating itself from HWP.
"We have grown in personnel and in revenues. Our clients trust their whole digital communication plans with us. This EMBA is the perfect opportunity for me to take this project in the right way with the right tools."
Melania has a varied background combining design and ballet. While in high school, she studied Classic Ballet at the Costarrican Youth Ballet and went on to do Classic Dance Studies in the School of Art and Culture of Buenos Aires while completing an exchange in Industrial Design at the University of Palermo, also in Argentina.
She completed a training course to teach ballet in Costa Rica and a Professional Grade in Classical Ballet at the National Ballet School in Cuba before obtaining her BA in Product Design at Veritas University.
Before becoming the BIT Department Director, she worked as Accounts Executive for HWP with clients such as Scotch-Brite from 3M, Pfizer, Subway and AutoStar.