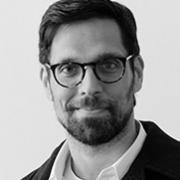 MAXIMILIANO DE LACERDA
Senior Vice President
Group:

BERLINERS, PARTICIPANTS
MAXIMILIANO DE LACERDA
Senior Vice President
WMcCann
Brazil
Class 16
Max has a long experience in marketing and advertising with expertise in digital services, strategic planning and integrated communication. He built most of his career at the McCann Group, and was part of McCann Erickson's operations in Rio de Janeiro, Sao Paulo and Lisbon.
In his current role, Max is responsible for WMcCann's global clients, many of whom he worked with in his previous roles, namely Coke, MasterCard, HP, General Motors and Colgate. Prior to this, he was a Business Leader at JWT, responsible for global clients management. He began his career as an Account Executive for Propeg Pernambuco and Plug Recife, and later worked as an Account Supervisor at Publicis before joining McCann in early 2000.
After studying Social Communication and Advertising at the Universidade Federal de Pernambuco, Max went to Law School at UNICAP before obtaining an Executive MBA in Marketing from the Fundacao Getulio Vargas in Sao Paulo.
Max comes to the Berlin School to discover the real "new", the most innovative approach to the constant changes in the industry. "We are changing so fast in the way we communicate and absorb content; we are right in the middle of a revolution. Due to the radical change in the type of product we need to deliver, it's time to have journalists, artists, anthropologists, psychologists, gamers, and scientists working closely together. The traditional models need to be reviewed and our challenge is to create an environment fluid enough to naturally deliver solutions."