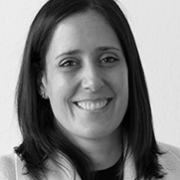 MARISA ARCHARY
CEO
MARISA ARCHARY
CEO
Black Africa Brand Consulting
South Africa
Class 16
Marisa is a disruptive and strategic entrepreneur. She currently owns and runs Black Africa Group, which is her brand consultancy and primary business, focused on Branding, Brand Communication and Employee Engagement. She is also an Executive Director for Amber Property Investment and Development.
Prior to founding Black Africa Group, Marisa was a Director at Interbrand South Africa following the entity's merger with her former agency BLACK — Brand Strategy and Design. She worked as a Graphic Designer for Chillibush Advertising and Design, and as a freelance before joining Salamander Communication in 2004 as a Creative Director.
Marisa obtained a BA Honours in Design from the Design Centre South Africa, accredited by the Nottingham Trent University in the UK and went on to complete a Diploma in Strategic Brand Management from Vega South Africa.