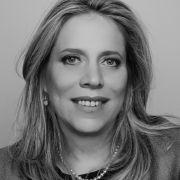 MARIAN SALZMAN
CEO
Group:

ACADEMIC FACULTY & INDUSTRY EXPERTS
MARIAN SALZMAN
CEO
Chair
Havas PR North America / Havas PR Global Collective
United States
"Loquacious and personable, Salzman is an attractive blonde with attractive smarts… While she quails at being thought of as some sort of Xena of zeitgeist, a sexy sociologist probing at our inner workings, the Connecticut resident has undoubtedly placed a finger on the country's collective pulse." —American Way (2009)
The Guardian (2007) wrote that she "radiates enough energy, one suspects, to power a small town and looks as if she has just stepped off the set of Sex and the City." Named one of the world's top five trendspotters, Marian Salzman has created numerous successful consumer campaigns, the most famous of which are launching the metrosexual to create a marketplace for SAB Miller's Peroni, Pepsi's "It's Like This," and "It's America Online." Marian co-founded Cyberdialogue—the world's first online market research company—in 1992 and has managed thousands of other trendspotters around the globe for two decades.
Since Marian took over at Havas PR North America (@HavasPRUS) in late 2009, the agency has become one of the most awarded of its size in the United States, with more than 370 honors for client work, agency innovations and individual staff members since she arrived. Among Havas PR's most recent awards is Best Mid-Size Agency for Corporate Reputation and Good Works ($3 Million to $10 Million) from Bulldog Reporter CSR in 2015.
The most honored woman in public relations in the U.S., Marian herself has won two dozen individual awards during her time leading Havas PR. Among many others, she was named to PRWeek's Global Power Book 2015 and was its inaugural Global Agency Professional of the Year in 2014 and also its U.S. PR Professional of the Year in 2011; she is a member of a few halls of fame and recently was one of three honored with Individual Achievement awards from SABRE.
At Havas PR, her innovations include the agency's award-winning Wounded Warriors platform and SocialProvidence social media marketing consultancy.
Before heading Havas PR North America, Marian served as CMO at Porter Novelli, CMO at JWT Worldwide and CSO at Euro RSCG Worldwide. She has executed thought leadership, reputation management and social media programs, including heading up the creation of Porter's pop-up agency Jack + Bill, which in one year won top awards from PRWeek, Bulldog Reporter and SABRE.
In addition to her closely watched and widely reported-on annual trends forecast, plus 15 books she has authored or co-authored, Marian currently writes for The Guardian, the Huffington Post and Forbes.com, plus various company and industry blogs, among others.
Marian graduated from Brown University with top honors and studied sociology at Harvard University's Graduate School of Arts and Sciences.