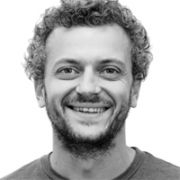 MARCO CREMONA
Creative Lead EMEA
MARCO CREMONA
Creative Lead EMEA
Marco Cremona is Creative Lead at Google.
Cremona has a successful and global career, having worked with some of the biggest ad networks in the industry. He started as a Copywriter in Milan and later became Creative Director at Y&R in Milan and Los Angeles. His clients at the agency included major companies, such as Martini, Unilever, Vodafone, Alfa Romeo and Land Rover. While working as an Executive Creative Director for Y&R in Russia, he helped them to become the most awarded Russian agency in Cannes. He also worked as European Creative Director at the agency.
Before joining Young & Rubicam, he held Copywriting positions at Lowe in Sao Paulo, Milan and London and Leo Burnett in Milan. Cremona was also President of the Italian Art Directors Club.
After more than 20 years in the industry and numerous awards in recognition of his work, Cremona joined Google at their Creative Lab in London, where he's in charge of the EMEA emerging markets.