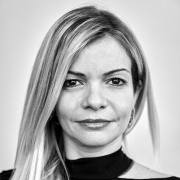 LUCIANA RODRIGUES DE OLIVEIRA
Internal Communications Manager
Group:

BERLINERS, PARTICIPANTS
LUCIANA RODRIGUES DE OLIVEIRA
Internal Communications Manager
Luciana Rodrigues De Oliveira is a Public Relations Professional with a passion for story-telling and over 16 years of experience in communications strategic planning, change management, events organization, digital and offline campaign development, and employer branding.
She is currently Internal Communications Manager at Tereos Sugar & Energy, the second largest sugar producer in the world with more than 8,500 employees in Brazil and seven industrial units. In her role at Tereos, she is committed to injecting creative leadership and purpose into a large, longstanding and conservative industry, rooted in tradition and culture. Her mandates include leading change management processes, redesigning communication channels and developing internal and institutional campaigns to introduce new dialogue and experience formats.
Before joining Tereos, Luciana held several senior Communications roles at Johnson & Johnson. Luciana holds a B.A. in Social Communications from Faculdade Cásper Libero and a Postgraduate degree in Business Administration from FAAP – Fundação Álvares Penteado.
Luciana's Berlin School experience began on the Cannes Creative Leaders Programme which she describes as an amazing opportunity to join a new community and to learn with "brilliant teachers and professionals." Having unlocked her yearning to study creativity, innovation, and leadership, Luciana hopes to bring her unique Public Relations and industry perspectives to the class, but also "the curiosity, the passion and the willingness to learn" from her fellow participants.