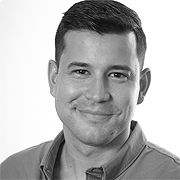 JESSE DESJARDINS
Manager
JESSE DESJARDINS
Manager
Tourism Australia
Australia
Class 13
Jesse Desjardins manages the global social and advocacy initiatives at Tourism Australia, the Australian Government agency responsible for attracting international visitors to Australia and encouraging Australians to travel domestically, both for leisure and business events. An industry worth $94 billion to the Australian economy.
Tourism Australia has had a number of successes in the social space, most recently with their Best Jobs in the World campaign, which saw over 330k job applications. The team also manages some of the country's biggest social media profiles and maintains a leadership position amongst all other national tourism boards globally.
Before joining Tourism Australia, Desjardins worked with the tourism boards of Jordan, South Africa, and Denmark. But he still prefers Australia.
"I was inspired by the guest speakers on the Cannes Creative Leaders Programme who repeatedly pointed out that the key to their success was their ability to create the right environment for their creatives. Although my social media team may be small at Tourism Australia, I believe that the more I can focus on creating the right environment for my team, our agencies and our millions of advocates the results we can achieve are endless. This is the skill I'd most like to develop during my time at the Berlin School."