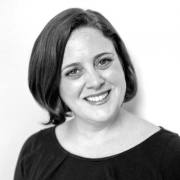 JENNIFER C. LENA, PHD
Associate Professor
Group:

ACADEMIC FACULTY & INDUSTRY EXPERTS
JENNIFER C. LENA, PHD
Associate Professor
Columbia University
United States
Jennifer C. Lena is Thesis Advisor at the Berlin School, teaching research methods and providing thesis mentorship to our Executive MBA participants.
Jennifer teaches in the Arts Administration program at Columbia University, Teachers College, and has a courtesy appointment in the sociology department. She is Co-Editor of the journal Poetics, and Co-Editor (with Frederick Wherry and Greta Hsu) of a book series, Culture and Economic Life, published by Stanford University Press. She is past Chair of the Sociology of Culture Section of the American Sociological Association. She is a past fellow of the Center for Arts and Cultural Policy Studies at Princeton University, and the Curb Center for Arts, Enterprise, and Public Policy at Vanderbilt University, and held faculty positions at Vanderbilt University and Barnard College. Lena holds an MA, MPhil, and PhD in Sociology from Columbia University, and a BA from Colgate University.
Lena's research focuses on understanding processes of classification, particularly the organizational and institutional conditions for the creation, modification, or elimination of cultural categories like genres. She also examines non-profit executive transitions and organizational closure, particularly in the visual and performing arts, and service organizations.
She is the author two books: Banding Together: How Communities Create Genres in Popular Music (Princeton University Press, 2012), which was named one of Choice Reviews Outstanding Academic Titles for 2012; and Entitled: Artistic Legitimation and the Democratization of Taste (Princeton University Press, 2019). Her research has been published in the American Sociological Review, Social Forces, Poetics, and American Behavioral Scientist, among other peer-reviewed journals, and has been reprinted in texts dedicated to highlighting excellence in social science methods, hip-hop scholarship, and the sociology of culture. Lena is reputed to be the first sociologist to commission a Grammy-nominated album: Hilos (composer: Gabriela Frank; performed by ALIAS Chamber Ensemble; released in 2010 by Naxos Records).