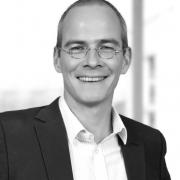 JARI GROSSE-RUYKEN
Founder and Managing Partner
Group:

ACADEMIC FACULTY & INDUSTRY EXPERTS
JARI GROSSE-RUYKEN
Founder and Managing Partner
Germany
Jari Grosse-Ruyken is a Berlin School faculty member teaching Chinese ways of seeing.
Co-Founder and Managing Partner of Ecube (翼力方), a Shanghai based Tongji University spin-off dedicated to personal & organisational  development. He is an expert on China with more than 20 years of experience and has been focusing on the cultural differences in thought, leadership and strategy. Jari teaches in several renowned MBA & EMBA programs, facilitates executive workshops and gives keynote speeches for MNCs and NGOs as well as leadership trainings in English, Chinese and German.
His main area of expertise is the "people side of business": organisational & cultural as well as mind-set change, healthy & high-performing teams, Cross-Cultural/Diversity Leadership, Leadership under the "New Normal", etc. Jari mainly serves multinational clients as well as local private owned companies from the automotive, chemical, pharmaceutical, IT-based industries.
After being a consultant on China strategy and technology transfer projects for MNCs Jari worked as a research associate at Bonn University, completing a Ph.D. on strategic thought in China. He then acted as Deputy Director of the Sino-German School for Postgraduate Studies (CDHK) ofTongji-University (2009-2014), as well as Deputy Director of the Sino-German University (2011-2014). He is CDHK-professor as well as Visiting Professor for Cross-Cultural Leadership at the Berlin School of Creative Leadership. He teaches at Antai College of Jiaotong University as well as at SEM of Tongji University. Furthermore, Jari is committed to the German Schools in Shanghai (DSS), where he serves as Deputy Chairman of the board.