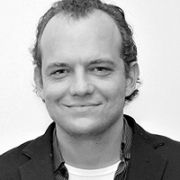 JAN FREDERIK KNAUSS
CEO
Group:

BERLINERS, PARTICIPANTS
JAN FREDERIK KNAUSS
CEO
Founder
Germany
Class 09
Jan founded +Knauss Media Arts in 2010.
Before founding his own company, Jan was Creative Director at Jung von Matt/Alster Werbeagentur GmbH in Hamburg. Within this role, he was responsible for the creative product and coordination of accounts including Mercedes-Benz, BMW, TUI (Thomson), BILD and Bitburger.
Prior to this, Jan held other roles at Jung von Matt in Hamburg, namely Senior Art Director and Account Creative Director. Between 2001 and 2005, Jan worked as Art Director at Grabarz & Partner Werbeagentur GmbH in Hamburg. Jan has received numerous awards in recognition of his work, including awards from ADC Germany, ADC NY, One-Show, Cannes, New York Festival and Eurobest.