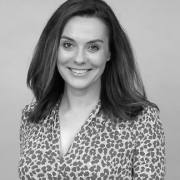 INGA LESCHEK
CEO
INGA LESCHEK
CEO
NORDREICH TV
Austria
Inga Leschek is the managing director of the production company Norddeich TV in Vienna, where she produces creative TV content such as Ninja Warrior Germany, Goodbye Deutschland or Der Vertretungslehrer ("The substitute teacher") exclusively for all channels of the RTL media group.
Prior to that, Leschek worked at the production company Tresor TV as managing director in Austria from 2005, and then in Germany at the Cologne offices from 2010. Leschek has wide-ranging knowledge and experience with guiding film and video projects from inception to completion.
Previously, she used to work as an authorised officer for the promotional film production company "Neue Sentimental Film", as head of production at ORF and as production manager at the private broadcasting station ATV.
Learn more about our Executive MBA. 
Image credit: Stefan Gregorowius