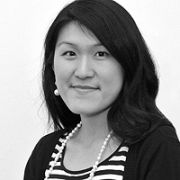 HANSA WONGSIRIPITACK
SEA Director of Digital
HANSA WONGSIRIPITACK
SEA Director of Digital
JWT Asia Pacific
Thailand
Hansa Wongsiripitack is the SEA Dirctor of Digital for JWT Asia Pacific.
Preceding this role, Hansa Wongsiripitack was the Business Development Director at Dentsu Media Thailand Ltd., where she led the business development team in managing new client portfolios and developing new business opportunities.
In 2008, Hansa developed the business concept and strategy for Wide Access Co. Ltd., a new wireless internet access provider. She has also held roles at DTAC, Total Access Communication PLC, Creative Juice, Dentsu Young & Rubicam and McCann-Erickson, Thailand.