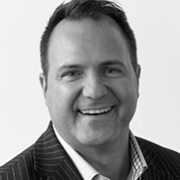 GEORGE NIMEH
CEO
Group:

BERLINERS, PARTICIPANTS
GEORGE NIMEH
CEO
George Nimeh is the Founder and CEO of NIMEH & Partners, the agency for changing times. Founded in 2016, his startup combines strategy, innovation, content marketing, research, and product development for businesses seeking to succeed in modern times.
A digital innovator and thinker since the mid-90s, George combines strategy, technology, and creativity in order to make things happen. He believes in achieving valuable, profitable outcomes and knows it's important to have fun while doing it.
George teaches, publishes, vlogs, and is a TED veteran. His 2015 TEDxVienna talk "What if there was no advertising" has been particularly well received. He is happily married, the proud father of two smart and lovely girls, skis deep powder, races his Ducati far too slowly, and tweets a lot.