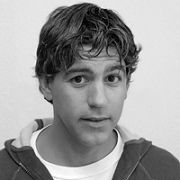 FERNANDO BELLOTTI
CCO
Group:

BERLINERS, PARTICIPANTS
FERNANDO BELLOTTI
CCO
Leo Burnett
Argentina
Class 01
Fernando Bellotti is Regional Chief Creative Officer of Leo Burnett Latin America and President of Leo Burnett Argentina. Additionally, he is a member of LB's Worldwide Creative Board.
He started as copywriter in Ogilvy Argentina. And throughout his career, his work has been recognized in the most renowned advertising festivals like Cannes, Clio, The One Show, LIA, Eurobest, Epica, FIAP, El Sol and El Ojo.
Prior to leading Leo Argentina, Fernando was Executive Creative Director at Leo Burnett Lisbon. There, the agency was Portugal´s most awarded agency for two consecutive years and the network's most awarded agency at Cannes 2006. Fernando was responsible for the achievement of Portugal's first TV Gold Lion in history.
During that time, Fernando was named Portugal´s Best Creative Director and at El Ojo, Leo Lisbon was honoured "Agency of the Year". Fernando has also served as jury in many different award shows and was one of Argentina´s representatives in Cannes 2008 and Clio 2009.
Since joining Leo Burnett Argentina, the agency has been recognized as the network´s most awarded office in 2009 and 2010 and as one of the World´s 20th most creative agencies, according to Gunn Report. In 2010, it also achieved Latin America´s only Film Gold at Cannes Lions.