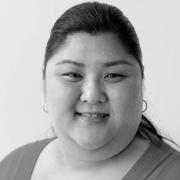 ELLY PUYAT
CEO
Group:

BERLINERS, PARTICIPANTS
ELLY PUYAT
CEO
A CRM practitioner at heart, Elly has spent her career helping clients grow their business by unlocking customer value for their brands. This single-minded passion has led her across South East Asia, holding key positions at Ogilvy offices in Thailand, Malaysia, Singapore and Philippines.
Her extensive data-driven one-to-one marketing expertise has benefited brands like Nestlé, Amex, IBM, Nokia, DHL, Nike, The Economist, BMW, Yahoo!, Diageo, Johnson & Johnson, Unilever, and Cola-Cola.
Learn more about the Executive MBA.