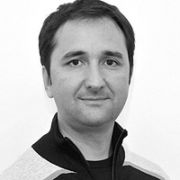 EDUARDO HERNANDEZ
Creative Director
EDUARDO HERNANDEZ
Creative Director
W/McCann
Brazil
Class 04
Eduardo Hernandez is Creative Director at W/McCann.
Preceding this, Eduardo Hernandez was Professor of Creativity in Communications at ESPM in Sao Paulo.
Prior to these roles, Hernandez worked as a LATAM Creative Director for McDonald's, Creative Director for McCann, Copywriter for Leo Burnett Brasil, McCann Erickson and Leo Burnett Advertising.