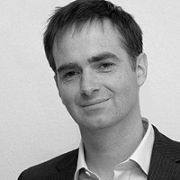 DR. THOMAS LEHMANN
Director Professor
DR. THOMAS LEHMANN
Director Professor
University of Basel
Switzerland
Class 01
Thomas Lehmann has been the Director of the New Media Center at the University of Basel since 2001.
Prior to his current position Lehman was the head of the University's video facility and of a local production firm as well as freelance author for a science program on German television. In 2005 Lehmann was a finalist during for the Mediaprix in recognition for an interactive CD-ROM.
Lehmann graduated from the University of Basel in 1999 as Dr. phil. summa cum laude in German Studies, Media and Communication Science. He has also studied at the Sorbonne and the University of Virginia.