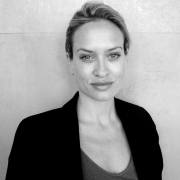 DR. ROSA KRIESCHE
Executive Strategy Director
DR. ROSA KRIESCHE
Executive Strategy Director
Serviceplan Consulting Group
Germany
Class 14
Dr. Rosa Kriesche-Küderli is Executive Strategy Director at Serviceplan Group, a market-leading agency in the development and realization of integrated communication concepts.
Rosa has worked in the advertising industry for over 10 years. During this time, she has consulted well-respected brands and agencies around the world. Rosa started off as one of Austria's first digital planners at Omnicom and soon moved on to the heart of digital innovation, the West Coast headquarter of OMD USA in Los Angeles, as a Strategy Supervisor handling clients like Hilton Hotels and Epson.
In 2013, Rosa founded BRANDDATA, an agency that combines both market research and branding, building upon data, facts, and research in advertising and bridging the connection between brand, emotion, and persuasion. While her new company was still in its infancy stage, Rosa decided to come to the Berlin School of Creative Leadership in order to learn best theoretical business practices as well as learn from others who have built agencies from the ground up.
Rosa received her Bachelor's and Master's degrees from WU-Wien in Advertising as well as a PhD in the same field, concentrating her dissertation on advertising effectiveness. She is also the author of two marketing books; "iAD – Interactive TV Advertising" and "Advertising Effectiveness".