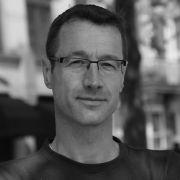 DR. MARTYN F. RADEMAKERS
Associate Professor Managing Director
Group:

ACADEMIC FACULTY & INDUSTRY EXPERTS
DR. MARTYN F. RADEMAKERS
Associate Professor Managing Director
Amsterdam Business School / Center for Strategy & Leadership
Netherlands
Dr. Martyn F. Rademakers is managing director of Center for Strategy & Leadership, a consultancy based in Rotterdam, the Netherlands. He is also adjunct professor of corporate strategy at the Amsterdam Business School, and visiting professor at TIAS and the Rotterdam School of Management.
Martyn's international teaching experience stretches over 20 years, covering the fields of business innovation, corporate strategy, and strategic leadership. He is also active as a strategy consultant at startups and corporations.
His current research revolves around the interplay between strategic management and organizational learning. Martyn's book on this topic Corporate Universities: Drivers of the Learning Organization was published by Routledge in 2014, and received five-star ratings at Amazon. In addition, Martyn has authored articles and a Ph.D. thesis on inter-firm cooperation, a range of strategic management cases published in textbooks, and a series of in-depth cases with his mentor from Harvard Business School. His blogs on fm.nl about contemporary strategic topics attract thousands of readers.
He holds a Ph.D. in Business Administration from Erasmus University in Rotterdam, an MA in Policy and Organization Sciences from Tilburg University, and a Bachelor's degree in Electrical Engineering from The Hague Polytechnic in the Netherlands.
Martyn is an avid motorcyclist, a Taekwondo black belt, has a soft spot for Indonesia, and loves 19th century Japanese art.