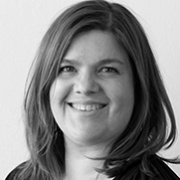 CYNTHIA YOUNG
Professor and Program Coordinator
CYNTHIA YOUNG
Professor and Program Coordinator
Humber School of Media and Creative Arts
Canada
Cynthia has over 25 years of experience in strategy and leadership roles in publishing, marketing and advertising with a core focus in connecting audience/customer analytical and organizational frameworks to deliver better value for organizations and the media industry.
With over 10 years as brand marketer in packaged goods, consumer goods, beverage and alcohol industries and over 7 years as a media strategist on top tier clients like Capital One and BlackBerry and 6 years as an audience experience product director, she has thrived in organizations that are fast paced and transparent collaboration is how work gets done.
As a direct result of the learning she gained from her time at The Berlin School, including the great mentorship she has gained from her professors, Cynthia pursued a career in education, lecturing and program managing a Content Strategy Program at Humber School of Media and Creative Arts. Cynthia's journey as a professor is motivated by the opportunity to continue to be a lifelong learner and create value for others.
She is an expert on Audience Design Thinking. Her thesis hypothesized that a design thinking framework could influence and inspire the creative process to think about audience context in newsroom strategy, presentation and processes. Thinking about the audience made the journalists stop and think about the value they were delivering and introduced better ways of evaluating content strategies. Cynthia's thesis was implemented and indoctrinated into The Globe and Mail newsroom and the term audience is now used throughout the Canadian media industry to describe all strategic growth for news organizations.