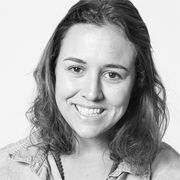 CLAUDIA NIEMEYER
Consultant
Group:

BERLINERS, PARTICIPANTS
CLAUDIA NIEMEYER
Consultant
As Creative Director for Saatchi & Saatchi X in Rio de Janeiro, Claudia Niemeyer directs her team in Miami, São Paulo and Buenos Aires. She is responsible for the strategic decision for the startup in Brazil as well as the concept creation for positioning, product launch, and design solutions.  She has won numerous awards from IDEA Brasil as well as a Bronze Cannes Lion.
Prior to Saatchi & Saatchi X, Niemeyer worked as a Design Project Manager for Ana Couto Branding and Tátil Design as well as acted as the Design Manager for Fivecurrents during the visit of the International Olympic Committee to Rio de Janeiro. She received her Bachelors in Design Visual Communication and an MBA in Business Management.
Niemeyer decided to come to the Berlin School of Creative Leadership for what she calls a breakthrough experience for her professional career.
"I am highly really motivated by learning. I believe education is one of the best ways to change the world. Learning and teaching connect people, also to heritage, environment and society's needs. Without education there is no evolution. I know that I will gain expert knowledge at the forefront of discovery. The fact that the program is around the world and allows us to be in touch with different cultures, the environment is something that excites me. I really like the module system of study and the fact that I do not need to quit my job. The flexibility makes it possible to apply the knowledge immediately and it makes everything more dynamic."