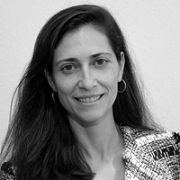 CLAUDIA MACEDO
Department Head
CLAUDIA MACEDO
Department Head
Globosat
Brazil
Class 01
Cláudia Macedo has been the head of international programming research & acquisitions and international relations at Globo Sat since 1992.
She worked as TV journalist, producer and coordinated a seminar on Brazilian television, which evolved into a book: TV AO VIVO – Depoimentos (Live TV – Testimonies), which is used in Brazilian universities and schools.
Macedo graduated from Pontifícia Universidade Católica – PUC in Rio de Janeiro in 1983 with a degree in Mass Communications majoring in Journalism, Publicity and Advertising. She also attended the University of California at Los Angeles Television Industry Management Program.