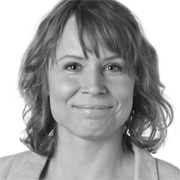 CAMILLA ENGELSHARDT
Executive Director
CAMILLA ENGELSHARDT
Executive Director
Lederne
Denmark
Class 12
Camilla has an extensive track record of holding leadership roles. Today, she is the Executive Director at Lederne, Denmark's largest professional organization for leaders. Prior to this she was CEO & Founder of Koncept, helping clients grow through technology, creative concepts and strong customer centric focus. Before this she was First VP and Head of Digital Channels and Innovation at Lyngby and before that Director of Digital Product Experiences for Lego.
Prior to the above, she was Head of Online for Alka Insurance in Denmark, where she led the entire development of the digital sales and service channel fort the large company, including a major increase in online sales, developing a multi-channel strategy, and instituting chat services as well as mobile services. She was also on the committees for business development, strategy implementation, and product development.
Before joining Alka in 2009, Camilla served as a Project Manager for Denmark's largest telecommunications company TDC. She received her degree in Business English and Spanish from Copenhagen Business School.
Camilla is eager to meet others who are leading creative teams at the Berlin School of Creative Leadership. She says, "In order to keep pace, Alka needs to have visionary leadership and embrace the type of leader who can lead creative teams to perform their best and drive the digital transformation."