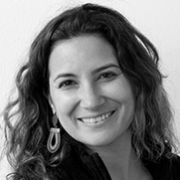 BEATRIZ MELLO
Insights and Data Storytelling Executive & Co-Founder
BEATRIZ MELLO
Insights and Data Storytelling Executive & Co-Founder
Tropical Intelligence
Brazil
Class 17
Beatriz is a research and insights director with more than 15 years' experience working in the entertainment industry for national and multinational media and entertainment companies such as Viacom Networks, Discovery Communication, and Globo Organization (Globosat).
A native of Brazil, she is skilled in research, data analytics, data storytelling, consumer behavior, customer insight, and market research. Now based in Berlin, Beatriz is the co-founder of "Tropical Intelligence", a data storytelling consultancy that aims to support businesses to transform data into insightful stories and effective figures.
Her thesis "Can data pay the Bill?" was awarded with "Michael Conrad Outstanding Thesis" prize in 2018. The study proposes a framework and a roadmap to help agencies and media companies to optimize data use and to implement a data driven culture.