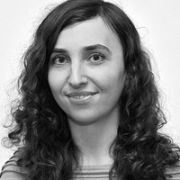 BASIA METELSKA
Vice President
BASIA METELSKA
Vice President
Fortis Centrum
Poland
Class 03
Basia Metelska leads the development of an umbrella corporate brand called Project 50 50 as Creative Director at Fortis Centrum. Furthermore, Metelska is Marketing & PR Director of Stary Browar, an award-winning international shopping complex in Poznan.
Basia was a child swimming and a chess champion and a winner of a several writing contests, as well as regulary published in Gazeta Wyborcza when she was only 12. She studied Interior Design at the
Academy of Fine Arts in Pozna? and at the Edinburgh College of Art in Scotland, and her master diploma in industrial design was acnowledged by the Italian Design on Tour as one of the top twenty Polish designs
of the 20th Century.
Basia not only writes and draws, inventing new interdisciplinary concepts, but realizes them on the global scale almost the very same time. She is a holder of a few patents for inventions, which were subject of exhibitions in Copenhagen, Berlin, Warsaw, Los Angeles and Tokyo and several times presented on TVN Style. Basia represented Poland at Design Mai in Berlin and lectured on Vitra Design Workshops in France.
Karl Lagerfeld bought one of the first projects she worked on for Jerszy Seymour in Milan. Next one designed for Lisa Krohn in Hollywood featured in HBO smash hit productions: "The Sopranos" and "Californication". Flavours by CAO, brand of flavoured cigars she concepted for american producer from Nashville, Tennesse is successfully distributed all over the world. Australian producer of bags, Crumpler, which contracted Basia to come up with concept and realize his photo shoot, is to this day using it's result on all the packaging in Europe, Asia and Africa.
Basia came back to Poland when asked to work with Almi Décor. She was also one of the inventors of gift store chain store brand: FLO and the choice of FLO's assortment. FLO has now 26 stores and became a commercial success in Poland and in Central Europe. Basia is also a co-author of named the closest to people ATL campaign for Bank BPH: "Mój Bank to Bank BPH, nie musz? my?le? o Banku" ("BPH is my bank, I don't have to think of a bank")
In 2008 Basia was admited as youngest and only polish student of the presigous Executive MBA Program at Berlin School of Creative Leadership, having classes in Tokyo, NY, LA, Berlin and London, Basia is researching and writing her MBA thesis on "Leader as a Brand". In 2009 Basia has been curator of III Edition of Art & Fashion Festival, acclaimed as the most important festival in polish fashion scene. Currently Basia learns from Grazyna Kulczyk how to merge business and art while working as the Creative, Marketing and Director at Stary Browar 50 50, according to the International Council of Shoppping Centers in New York – the best shopping centre in the world and Blow up Hall 50 50, named by  british "The Times" the most transcendent hotel concept in Europe.