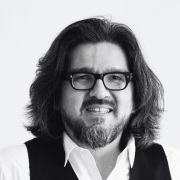 AKIN DUYAR
Director of Marketing and Faculty Member
Group:

ACADEMIC FACULTY & INDUSTRY EXPERTS, ALUMNI, BERLIN SCHOOL LEADERSHIP, BERLINERS
AKIN DUYAR
Director of Marketing and Faculty Member
Berlin School of Creative Leadership GmbH
Germany
Akin Duyar serves as the Director of Marketing for the Berlin School of Creative Leadership, where he is also a Faculty Member. As an Innovation Design and Creative Leadership Coach with global reach, he offers bespoke coaching programs in English, German, and Turkish. Holding a master's degree in Creative Leadership and certified as a Hasso Plattner Design Thinking Coach, Akin equips executives and organizations with both the vision and practical skills necessary for generating and executing innovative solutions.
With a career that spans over 20 years, Akin offers a rich tapestry of experience in intercultural communication and creativity. He honed these skills at his own advertising agency, Cumin, where he managed a diverse portfolio of international clients, including Deutsche Bank, Bosch, Telefonica, and Vodafone.
In his master's studies in Creative Leadership, Akin delved deeply into the psychological barriers that can hinder the learning and application of innovative work methods such as Design Thinking. This exploration led to the development of the Design Thinking+ method—an enhanced approach that integrates intercultural competence, creative strategies from agency life, techniques to overcome cognitive biases, and abductive reasoning. This methodology propels you several steps closer to achieving breakthrough ideas. To learn more about how Akin can guide your journey toward innovation, feel free to connect with him.